Top 10 food tips for football tailgates and house parties
Abbey Lathrop
November 18, 2021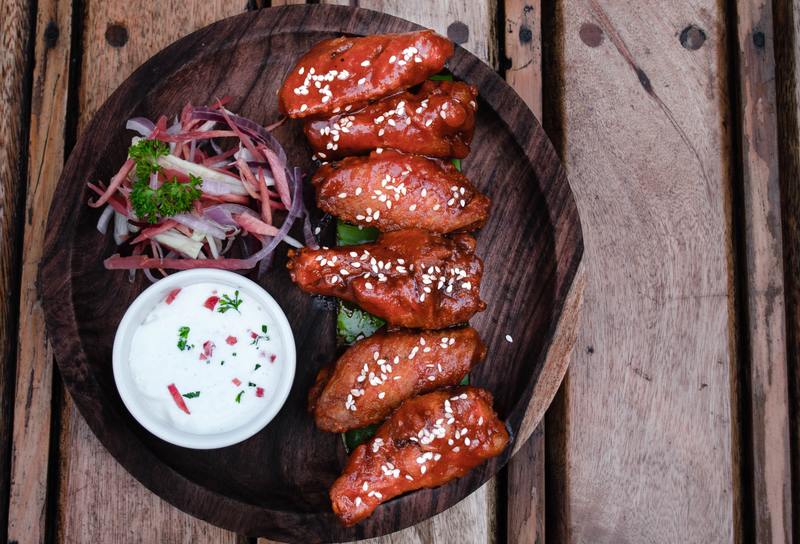 When the leaves are changing and the temperatures are dropping, football season is officially in full swing. Whether you're a devoted member of Broncos Nation or don't know a fumble from a sack, we're here to share our favorite tailgating tips for this season. Not a football fan? These tasty tips can also be applied to house parties that you are hosting or attending.

When you're making the tailgate and party treats…
Try subbing plain Greek yogurt in place of sour cream, mayonnaise or cream cheese in your favorite dips & spreads. Don't tell anyone & see if they even notice ;)
Shake things up by trying a new recipe this year such as Buffalo Cauliflower Bites. A great way to get in your veggies while also enjoying the classic buffalo zing we know & love!
But don't think I'm asking you to skip wings all-together! Try baking or air-frying your next batch of tailgate wings for a lower-fat alternative to traditional fried wings.
Looking to add more veggie variety to your spread? Add a salsa to pair with chips instead of your classic higher-fat, cream- or cheese-based chip dip. Homemade guac is another great option!
Switch up your presentation this season by utilizing skewers - chicken kabobs, fruit kabobs, veggie kabobs, and even dessert kabobs. The possibilities are endless!
When you're enjoying the tailgate and party treats…
Always have a game plan. Scope out your options & take advantage of the tailgate treats that aren't usually around on a daily basis.
Eat from a plate. Adding your favorite foods to a plate can be helpful in minimizing non-stop grazing in the food zone.
Remember, it's not all about the food! Whether huddled around the tailgate of your truck outside the big game or sitting at home in front of the big screen, take time to enjoy the presence of your friends around you (not just the good food).
Pace yourself with alcohol. We've got four quarters of football. If you're opting for adult beverages, aim to mix in a nice cold water on the rocks in between adult beverages. Be aware of how much you drink, so that you get invited back to the next party or football game.
Keep in mind — football season is a marathon, not a sprint. With a few months in the season left to go, keep in mind that there will likely be more chances to indulge in some of your favorite tailgate treats. Pace yourself.