Tips for Packing Healthy School Lunches
Abbey Lathrop
October 23, 2023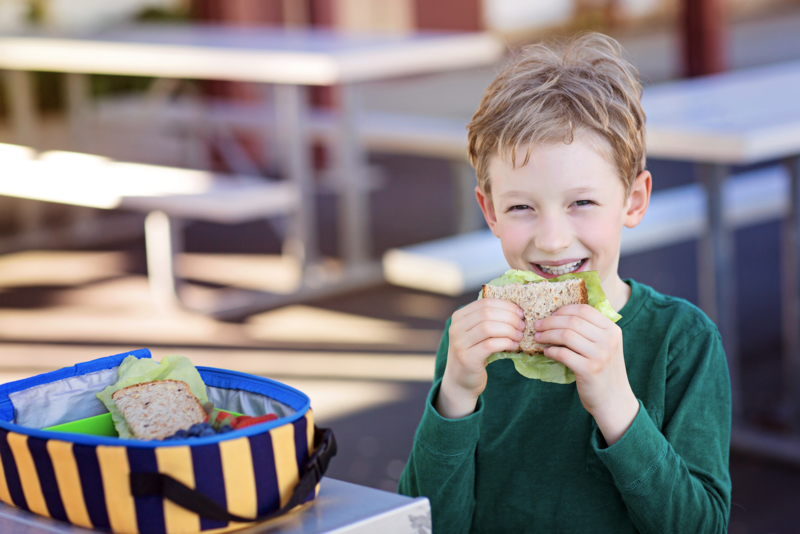 Parents, are Pinterest posts of elaborate school lunches intimidating you to the point of grabbing some Lunchables at the grocery store? Abbey Lathrop, MS, RD, CSSD, an exercise physiology and sports nutrition specialist at Howard Head Sports Medicine, has some tips for packing healthy school lunches that are easy, yet nutritious, filling and appealing to even the pickiest eaters.
First, bring it back to the basics:
Prioritize protein and healthy fats, such as sliced turkey, Greek yogurt or nut butter to offer a filling option that'll put grumbling tummies to rest.
Incorporate whole grain carbohydrates such as whole grain bread, homemade oat bites or brown rice to provide long-lasting energy.
Focus on fruits & vegetables such as apple slices, berries and carrot sticks to provide nutrients important for their health, growth and development.
Send snacks, especially for kids with after-school activities. Snacks such as apples slices and nut butter or even a PB&J can help kids stay fueled throughout longer days.
Kick off your own episode of "Top Chef Junior" by allowing your kids to be a part of the lunch-making process. Get creative with leftovers and take advantage of batch cooking for increased efficiency.
If you're still stumped, check out these simple staples for quick, healthy lunch combinations:
Start with a whole grain sandwich or wrap, add sliced turkey or chicken, cheese and veggies such as spinach. Bonus: add an avocado for some healthy fats!
Pair a fruit and/or veggie with a healthy fat, such as apple slices or celery sticks with nut butter or bell peppers and carrots with hummus or guacamole.
For the hungrier, growing kiddos, add in a side of hard boiled eggs, edamame, mixed nuts or homemade oat bites for a filling touch.
Promote balance by adding in your childs' favorite snack or treat, such chips or a mini candy bar of their choice. Just make sure those aren't the only items getting eaten!
Reinforce hydration by packing a water bottle and opting for good ol' fashioned H2O with your child's lunch.
When packing lunches, don't forget about yourself. Chopping up some fruit or making a turkey sandwich? Make an extra for yourself!
"Whatever you do, don't overthink it!" says Lathrop. "The goal is to provide your child with a variety of nutrients during the course of the week. Some days, that may look like a perfectly packaged, colorful lunch, and other days that may be a PB&J and a banana. All add up to the healthy ingredients your kiddo needs to learn, grow and be happy."