Sisters of Skimo
October 07, 2019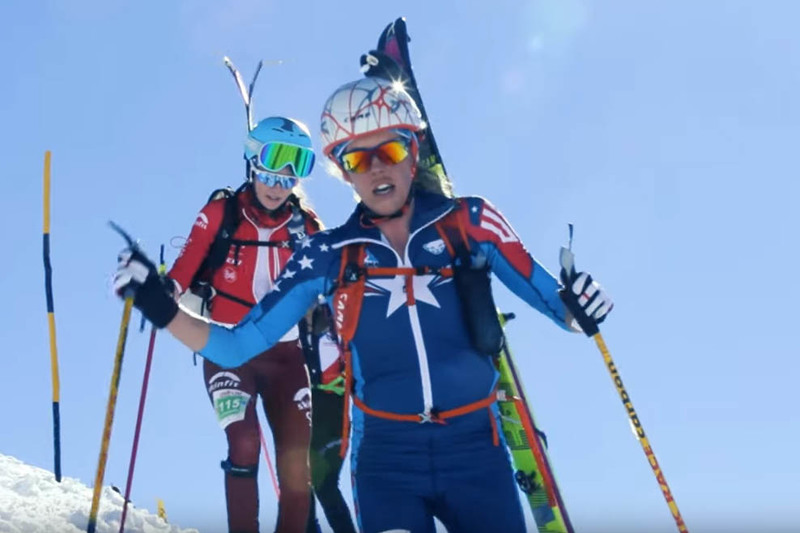 SHORT FILM DOCUMENTARY - NOW SHOWING
Howard Head Sports Medicine presents, "Sisters of Skimo," the journey of Sierra Anderson and her fellow female competitors in ski mountaineering racing, as they vie to qualify to compete at "the Olympics of Skimo," the World Championships in Switzerland. Along the way, Sierra and her "sisters of skimo" will discover what it means when the competition lifestyle goes beyond just who stands on the podium, and becomes a journey about family and camaraderie in sport.
WATCH THE PREVIEW


UPCOMING SHOWINGS
For questions or to schedule a showing please contact Ben Gadberry at
Ben.Gadberry@VailHealth.org
.
DECEMBER 4, 2019
SUMMIT COUNTY: BRECKENRIDGE, COLORADO
Colorado Mountain College, Breckenridge Campus
107 Denison Placer Road Breckenridge, CO 80424
6:30pm Doors Open | 7:00pm Film Starts
Please RSVP →
DECEMBER 14, 2019
LONDONDERRY, VERMONT
Magic Rando Fest
495 Magic Mountain Access Rd.
12:00pm | More info at catamounttrail.org
JANUARY 16, 2020
BURLINGTON, VERMONT
Outdoor Gear Exchange
37 Church St, Burlington, VT 05401
7:30pm – 10:30pm
Please RSVP →
JANUARY 18, 2020
SEWARD, ALASKA
125 3rd Ave, Seward, AK 99664
6:00pm Doors Open | 7:00pm Film Starts
Tickets go on sale at sewardakpta.com beginning December 9.
JANUARY 30, 2020
DENVER, CO
Night of Stoke Film Festival | Bellco Theatre
Colorado Convention Center, 700 14th St, Denver, CO 80202
8:30pm
Purchase Tickets→
MARCH 7, 2020
JASPER, ALBERTA CANADA
Canadian Skimo Nationals
Downstream Restaurant
620B Connaught Dr, Jasper, AB T0E 1E0, Canada
7:00pm

MARCH 12, 2020
NORTH BEND, WASHINGTON
ProSki and Mountain Service
112 W. 2nd St, North Bend, WA 98045
8:00pm

MARCH 26, 2020
MISSOULA, MONTANA
The Roxy Theater
718 S. Higgins Ave, Missoula, MT 59801
5:30pm
DATE/TIME TBD - (stay tuned for updates)